Bull & Bear Markets: A Timeline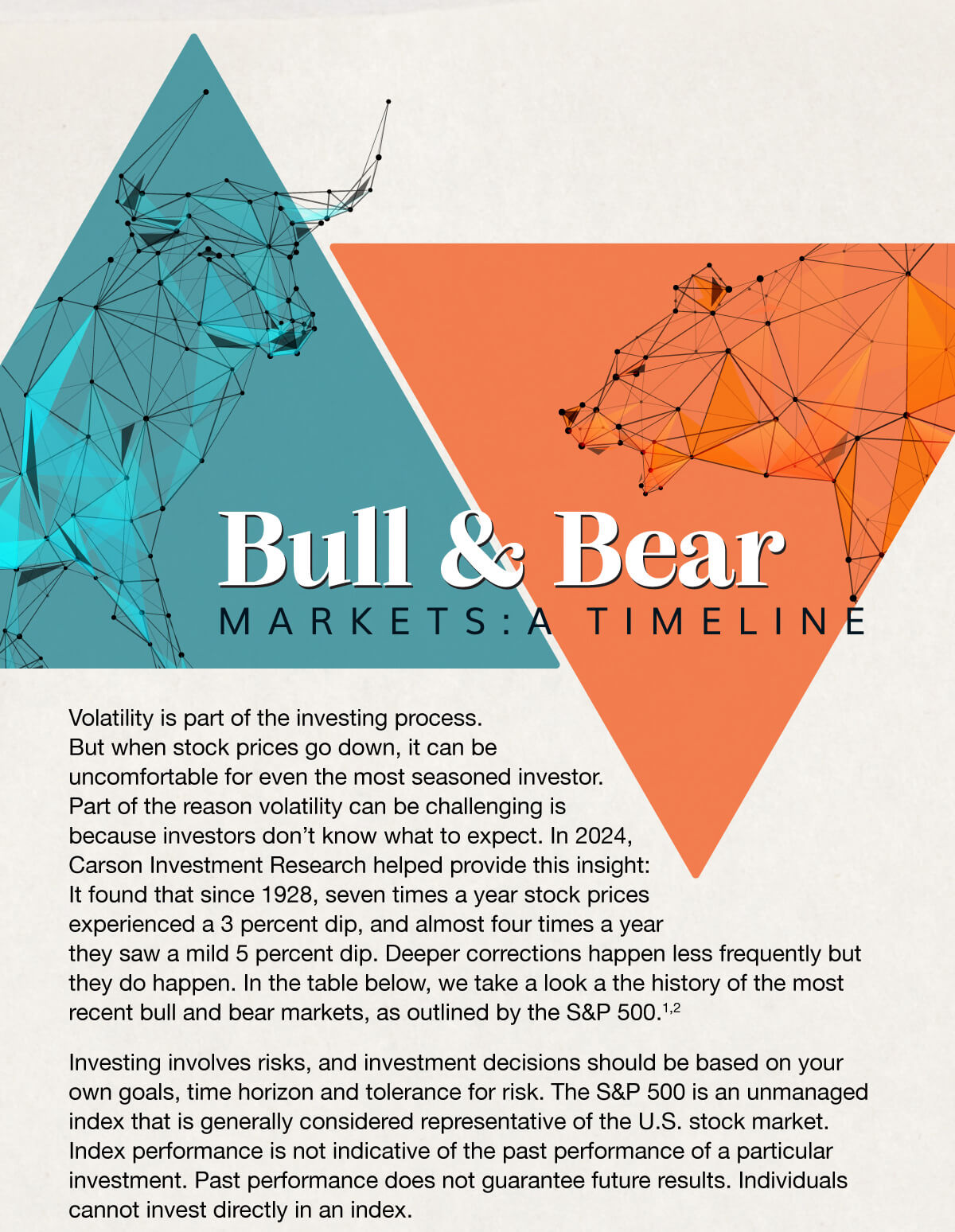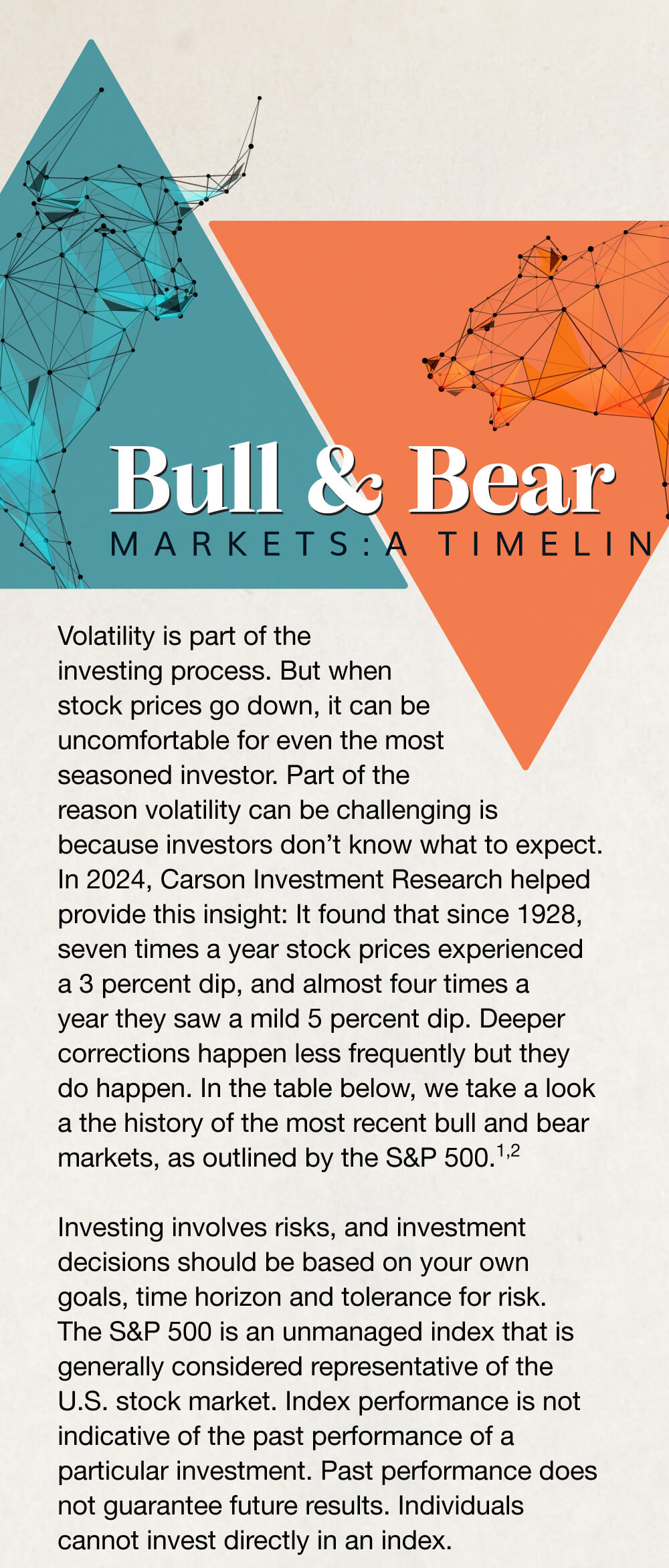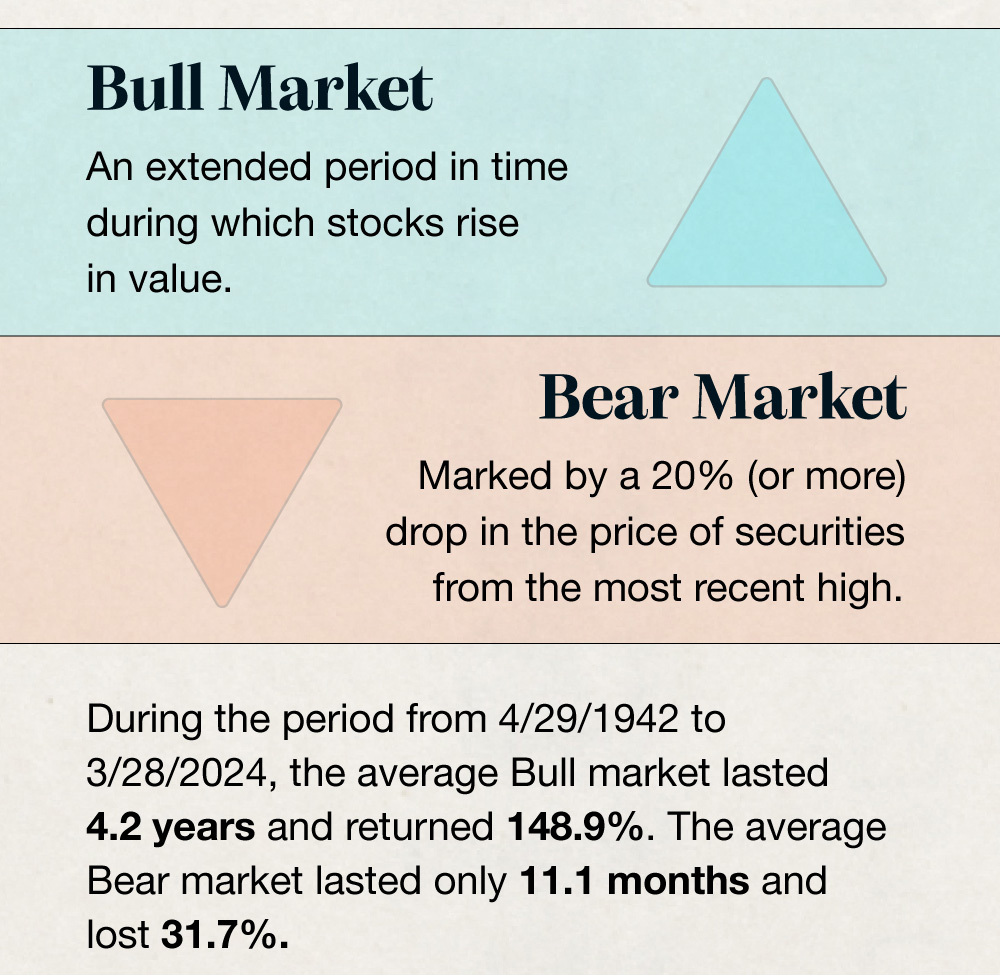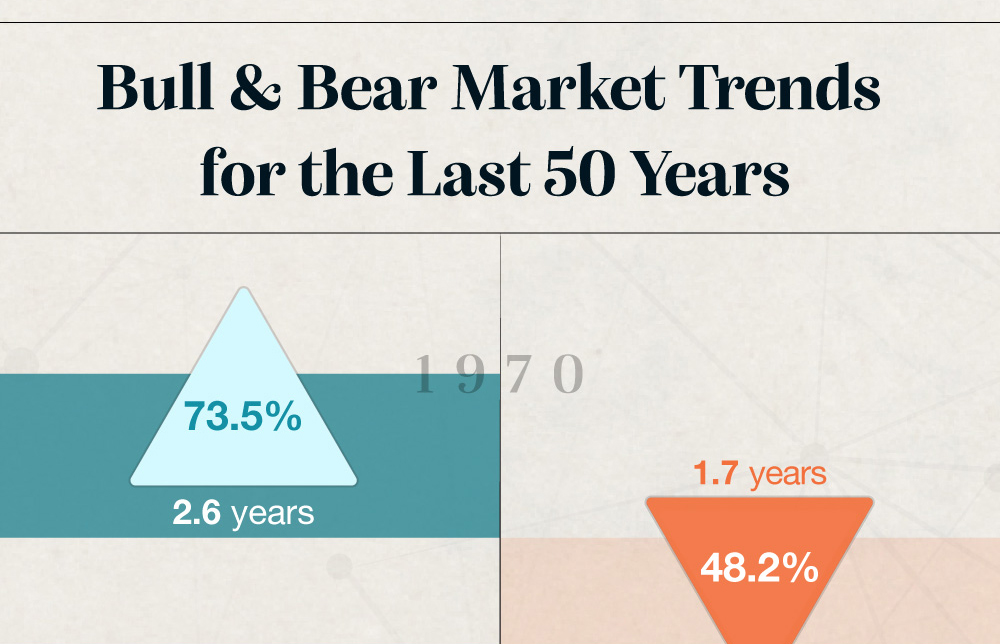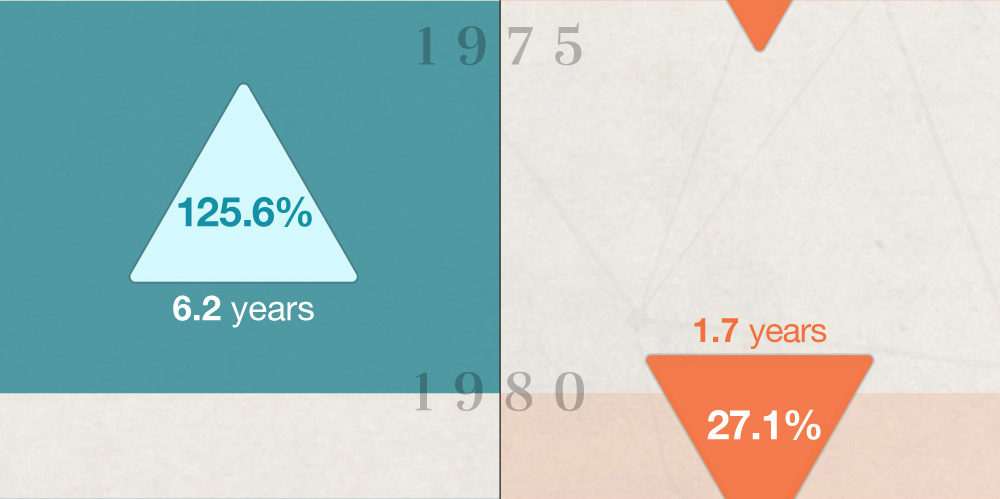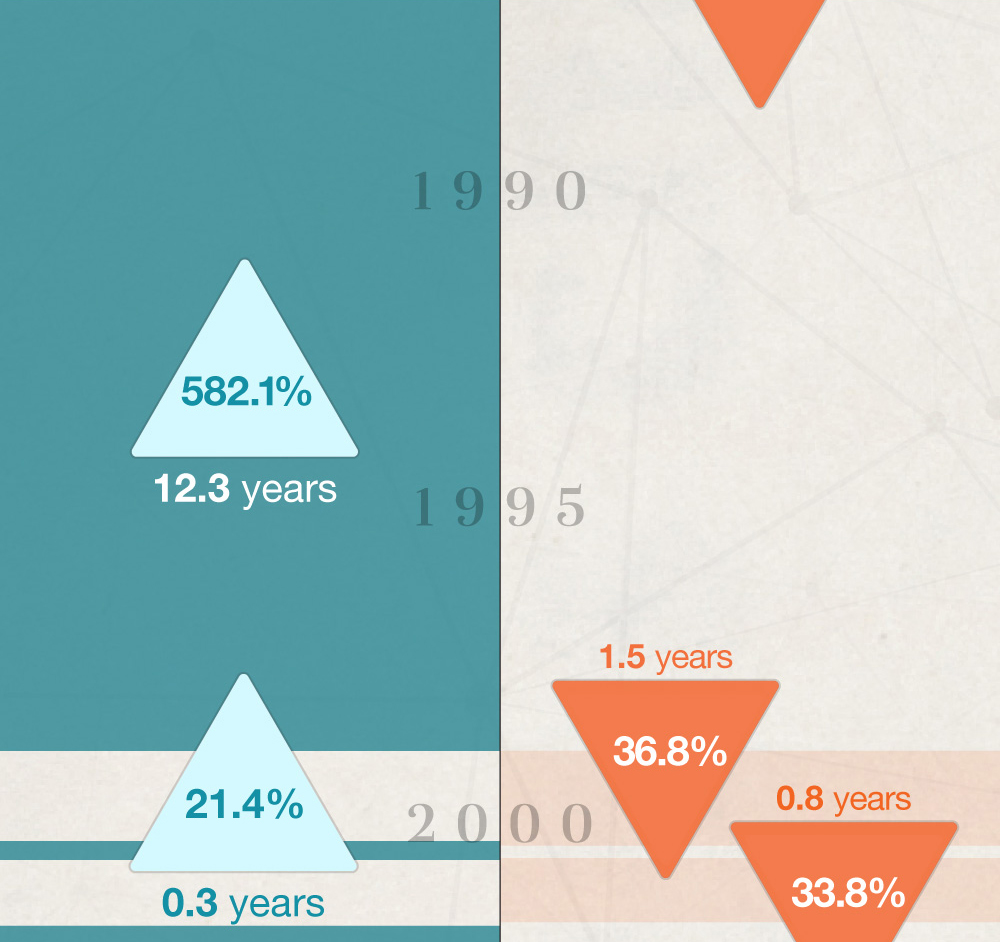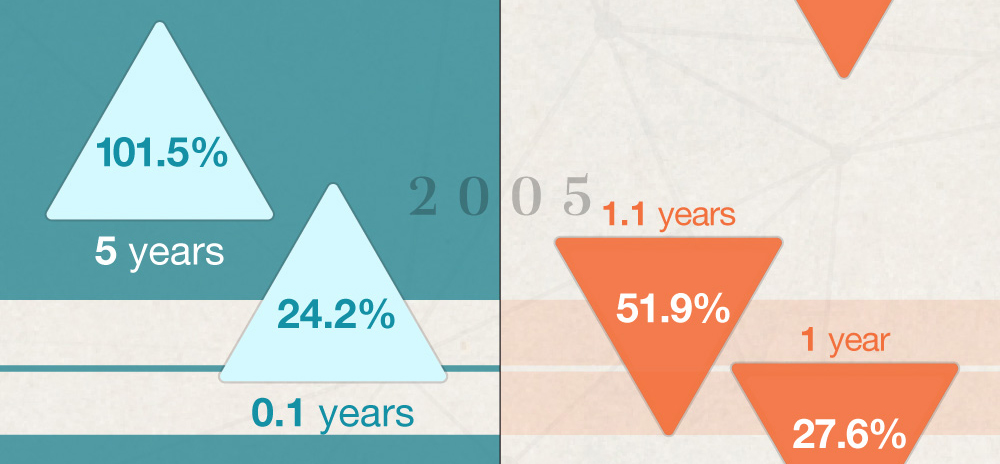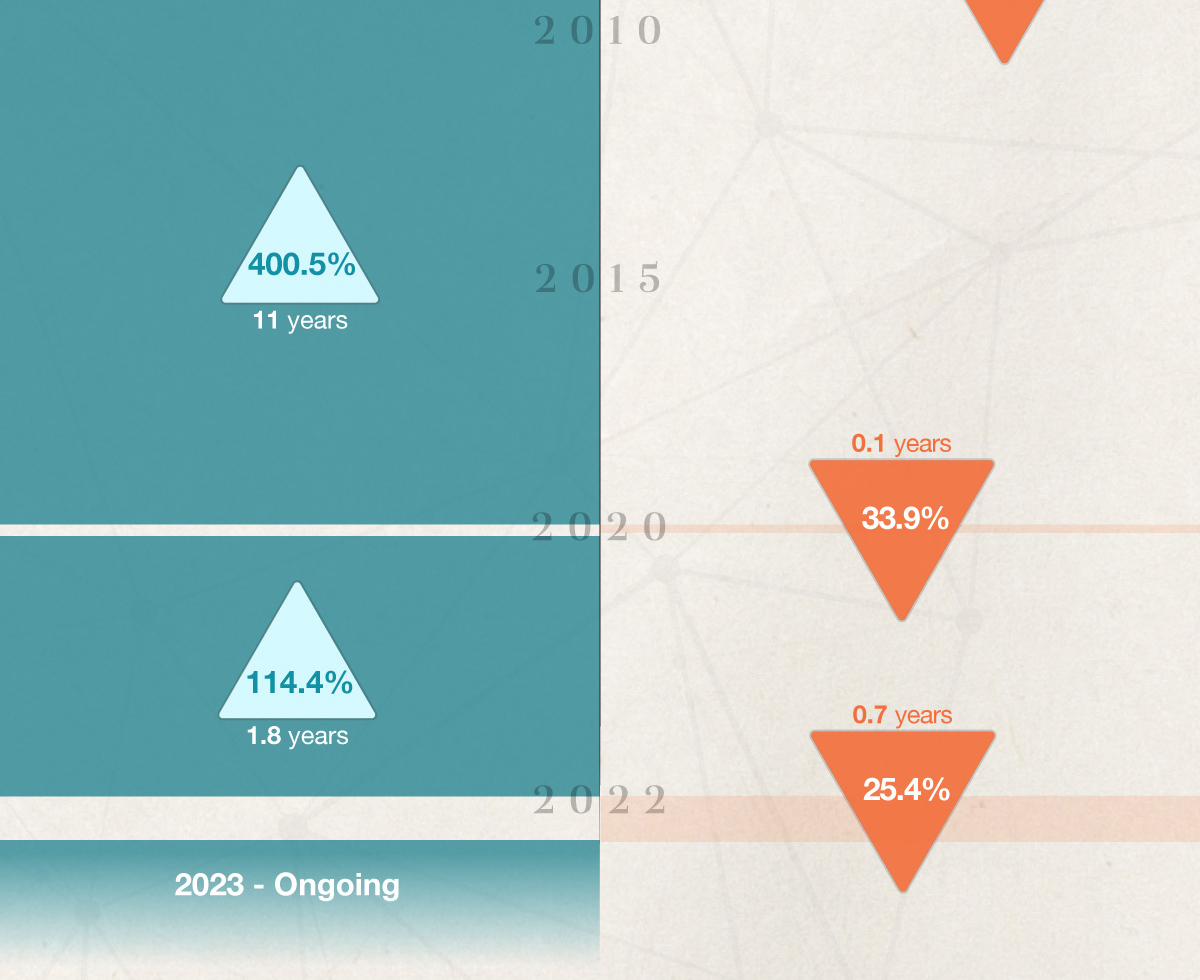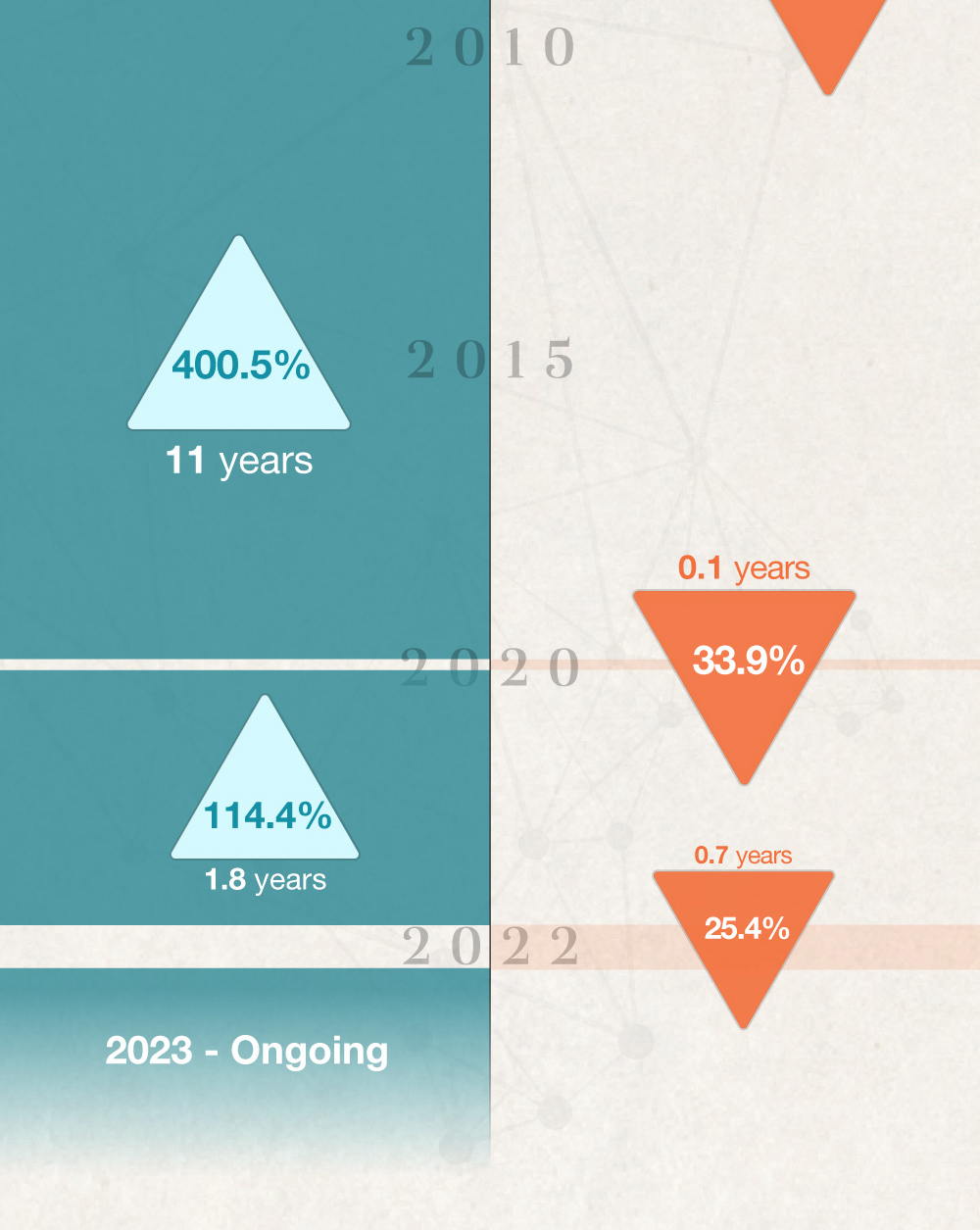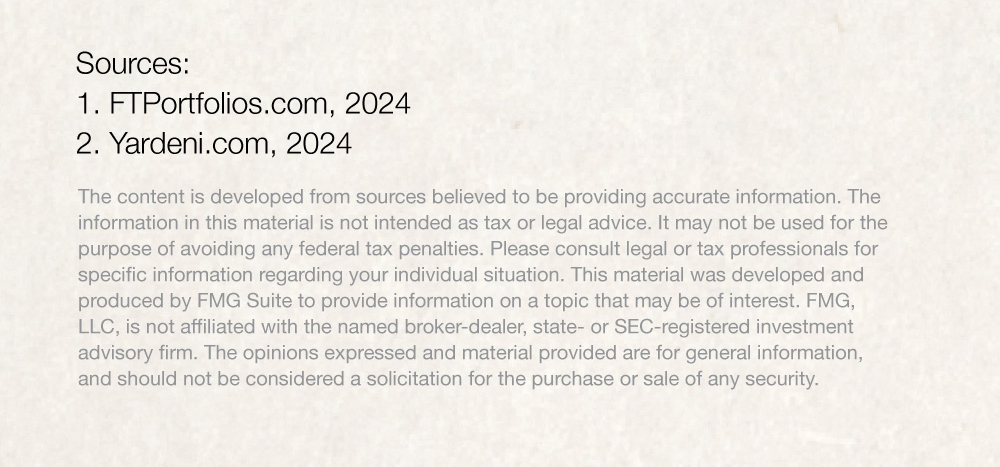 Related Content
How does your ideal retirement differ from reality, and what can we do to better align the two?
The terms Medicare and Medicaid sound similar but are two very different things. Learn the differences in this informative article.
The chances of needing long-term care, its cost, and strategies for covering that cost.